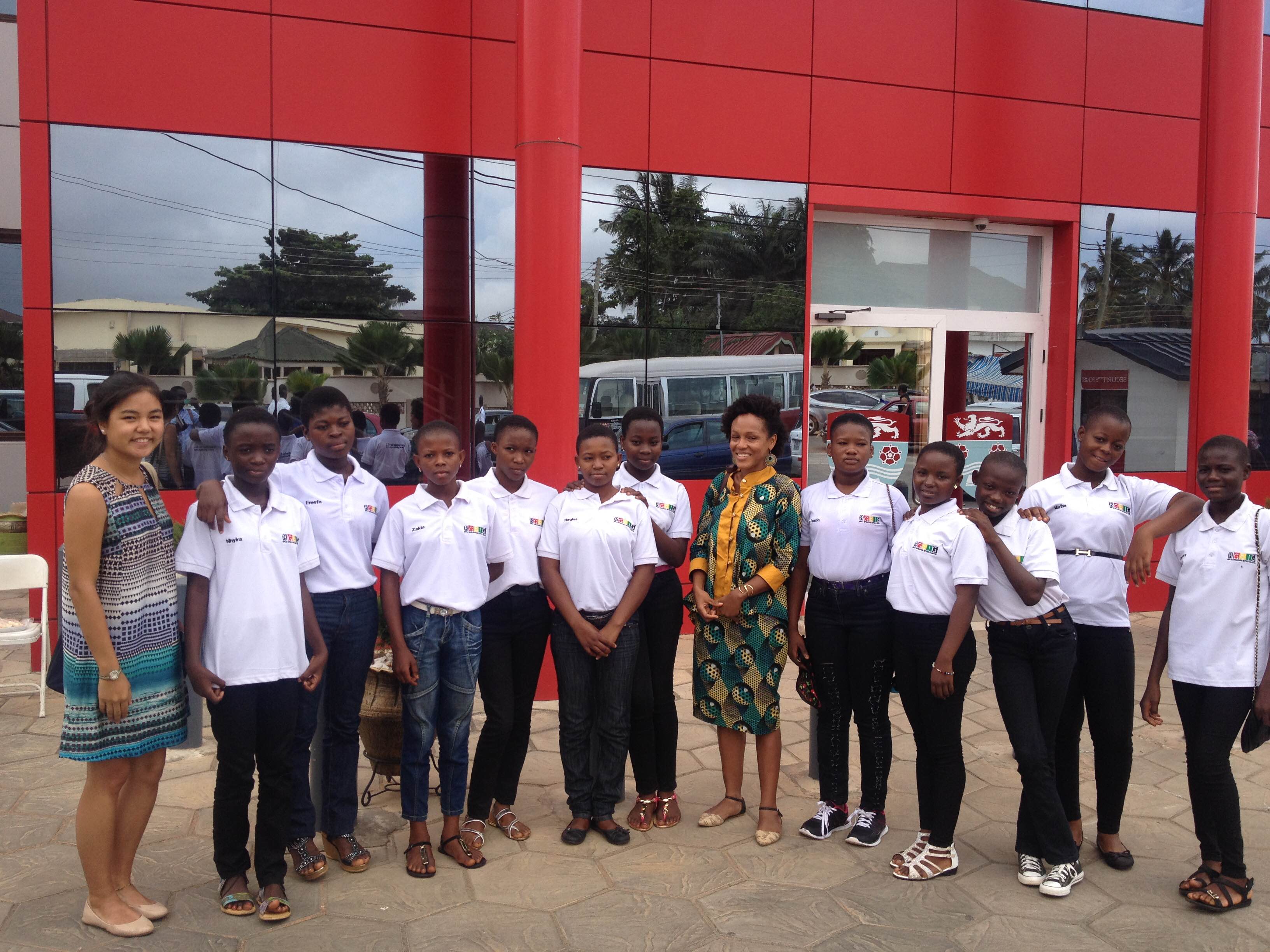 20 Jan

Education initiative for girls in Ghana




What is GEIG?

GEIG is the girls education initiative of Ghana. We are a non profit/non governmental organization with a mission to provide academic and financial support for girls, including applicants with special needs, so they may access higher education and professional opportunities. We currently support 12 students from the greater Accra and Ashanti regions.

What got you involved with this project?

I got involved with the Girls Education Initiative of Ghana, GEIG following a stay in Ghana where I volunteered as a grade school teacher at the World Links Academy in Kumasi, Ashanti region and Heritage Academy in Ajumaku in the Central region. These trips followed a personal trip to Ghana after I was involved in a car accident in 2003, which left me with a traumatic brain injury and paralysis to the left side of my body. I volunteered in these schools and experienced educational and gender discrepancies related to gender. I as well did research on access to education within the education system in South Africa and found correlations between socio economic standing, disability, and education. Persons with more affluence or resources are more likely able to address issues related to education. As a result, I felt compelled to dedicate my professional life to addressing this. GEIG provides academic and financial support for girls, including applicants with special needs.

When did you decide this was going to be your focus/objective?

Education has been a thread in my life for a long time. My family left Ghana in 1995 in part because my parents wanted better educational opportunities for my sister and I but the formal foundations of GEIG began in 2007 and registration and incorporation were done in 2012.

What have been the challenges and opportunities you've encountered on this initiative?

Some challenges have been around securing funding and other supports. Also, there have been challenges related to gaining credibility from Ghanaians. Although I am a Ghanaian, my American upbringing is at times a hindrance and Im viewed as a "returnee" without much cultural competency. But I've been managing and working harder each day to sustain the organization.

Considering that the girl child education initiative has been a priority for most African governments do you feel you have more support than perhaps other NGO initiatives?

No, GEIG is one of many other education initiatives and the environment is competitive. Therefore although girls education is a priority for many African governments the need is persisting and more initiatives are being set up to support the same vision.

What doesn't the outside world know about educating women in Africa or Ghana?

There is a perception that because of the increased focus on women and girls needs throughout the globe, there's much progress being made but some urban areas, and especially rural parts of Ghana and Africa socio-economic and cultural norms of gender roles still hinder gender equity and especially in higher education the gender gap persists. GEIG is inclusive of the populations served. We are advocates for inclusion of different learners in education. As such, with our interventions we've been able to get two of our girls professionally diagnosed with dyslexia. Consequently, we have held training sessions for our volunteers, teachers, and community participants on special needs education and learning differences.

How can people help ensure such causes are further advanced?

People can raise their voices to speak against gender discrimination of any kind, equal access to education and support whether financially or through in kind support i.e. volunteer of skills and other abilities.

What are your objectives for your foundation in the months ahead?

We hope to graduate the first class of students from junior high school to senior high school institutions by the 2017/2018 academic year. In the interim we will continue to run our Saturday supplementary class, hold our third vacation classes session in August 2016, and resume the Women who Inspire Us speaker and workshop series in March 2016.

How can folks help or support your initiative?

I reached out to Afropolitan because I wanted a thriving medium to share the news of our first two students( Barbara Gyasi and Hamdalatu Mustapha) to enroll in senior high school. As  Ghanaian American, I believe afropolitan's vision of positive depictions of african and Africans in the diaspora is much aligned with my personal motivation for returning home. I'm hopeful with afropolitan's support and that of your audience the success of GEIG and our students can help change the narrative. We as well want to highlight the plight of the girl child in Ghana and advocate for persons with learning differences or disabilities.
Comments
comments