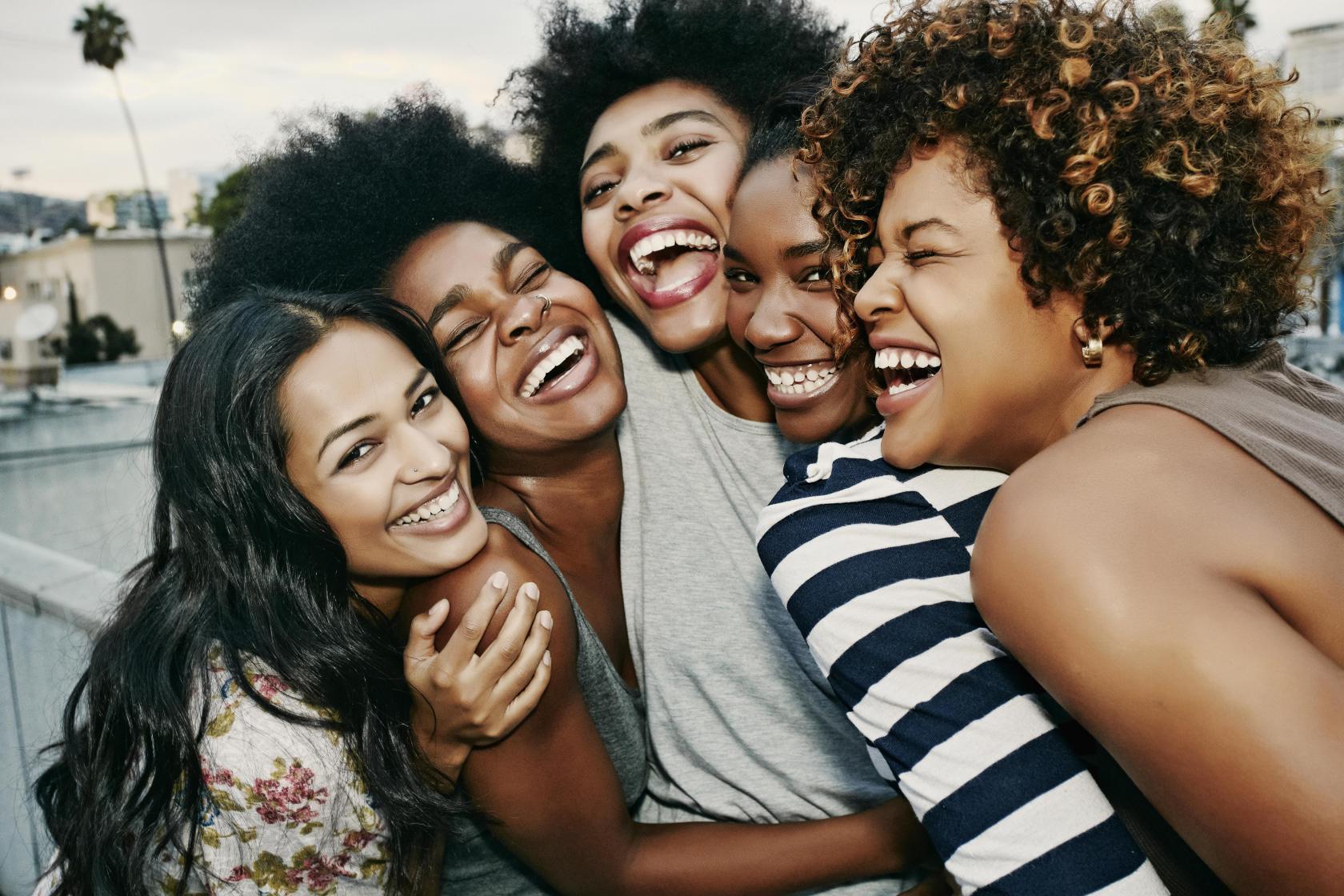 13 Mar

Beyond Borders: Black Womanhood, Resistance, and Solidarity

"they are afraid
a woman can
be this free. this soft.
this strong. this color. "
Ijeoma Umebinyuo

On the intersections of gender and race, black women stay fighting and existing under multiple systems of oppression that don't acknowledge the infinite and diverse experiences of melanated women. From Mogadishu to L.A. to Cape Town, our realities are unique yet at the core, there's a sense of commonality and familiarity of pain and struggle. That's why our collective efforts for liberation must be extended across all identities and definitions of womanhood. There's a universal code of conduct uniting us across oceans and continents; a sisterhood that defies distance and contrast. That's why I'm interested in a brand of feminism that's pan-African and diasporic at once. An all-inclusive visionary approach to our issues is something many black feminists have advocated for repeatedly. Take, for instance, Angela Davis who, in her book "Freedom is a Constant Struggle," refers to social activism in a global context as internationalism, arguing that oppression anywhere in the world is something we ought to dismantle. "It's not possible to effectively create radical consciousness by focusing on a single issue," she writes. Or Buchi Emecheta saying that "Black women all over the world should re-unite and re-examine the way history has portrayed us."

Being a daughter of the continent with a very limited exposure to my indigenous land doesn't affect my loyalty or connection to the roots. However, I understand that the multitude of aggressions faced by my sisters in the motherland differs from mine, and the privilege and ability to maneuver patriarchy can't always be the same. In this age and time of worldwide treasons, being inclusive is a must if we claim to be activists or individuals advocating for social justice and equality. Change can't be achieved unless we're willing to push beyond our comfort zones and examine our privileges. There's no other way to dismantle a system that can't be sustained unless it stands on the backs of the marginalized.

As black women, I want us to feel the same way and sympathize with the pain of each other, regardless of proximity or differences. For Sandra Bland and Khwezi I hurt the same; Chibok girls and Koryn Gaines will always be extensions of me. Community and solidarity aren't a foreign concept for black women. There's an ancient thread of oneness holding us together and our foremothers taught us how to hold space for us in joy and grief alike, they've always stood firm and tall on behalf of each other. The passionate spirit of Somali women marching and demanding the release of Angela Davis in 1972 came from the same place where Audre Lorde narrated the scars of apartheid South Africa — "Sisters in Arms" was her way of channelling that pain. Add to that the way black women in the U.S. were and still are birthing movements of resistance, laying the foundations of radical references that often end up being appropriated and hijacked, conjuring litanies of survival that inspire the collective to rise up over and over again, affirming a lexicon of resilience and a heritage of enduring and thriving against all odds.

As we redefine our sense of obligation and stretch the boundaries of compassion to include those who need us the most, let's keep love and sisterhood at the center of it all cause we ain't free until the last one of us is.

"What woman here is so enamored of her own oppression that she cannot see her heel print upon another woman's face? What woman's terms of oppression have become precious and necessary to her as a ticket into the fold of the righteous, away from the cold winds of self-scrutiny?"
— Audre Lorde

Ahlam Ali is an occasional writer. Her goal is to center and celebrate black womanhood.
Comments
comments