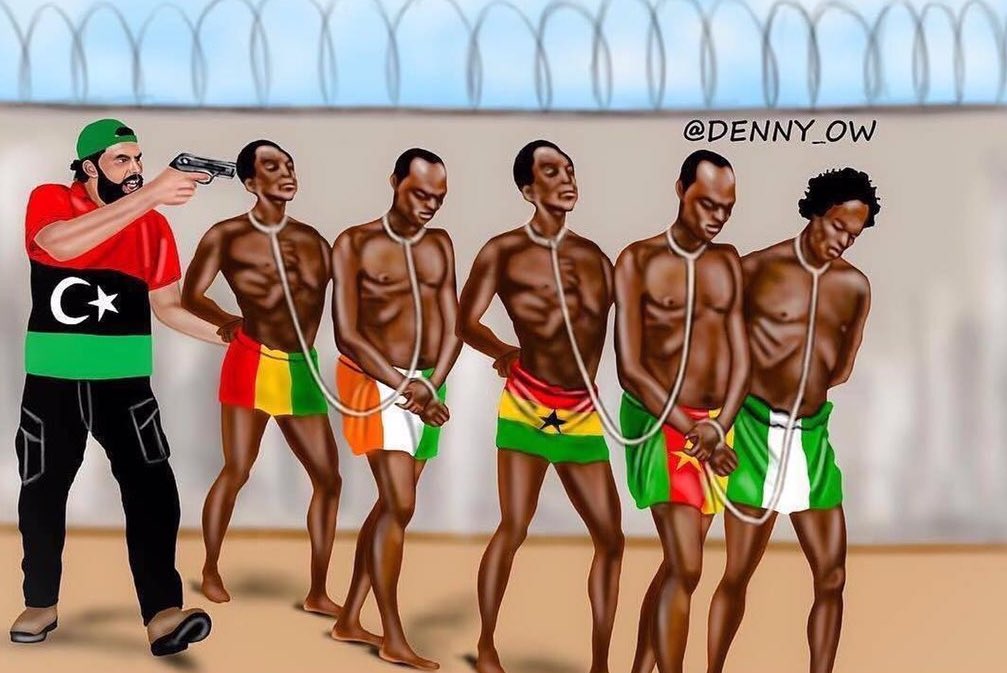 29 Nov

Slavery in Libya, 5 things you should know about what's going on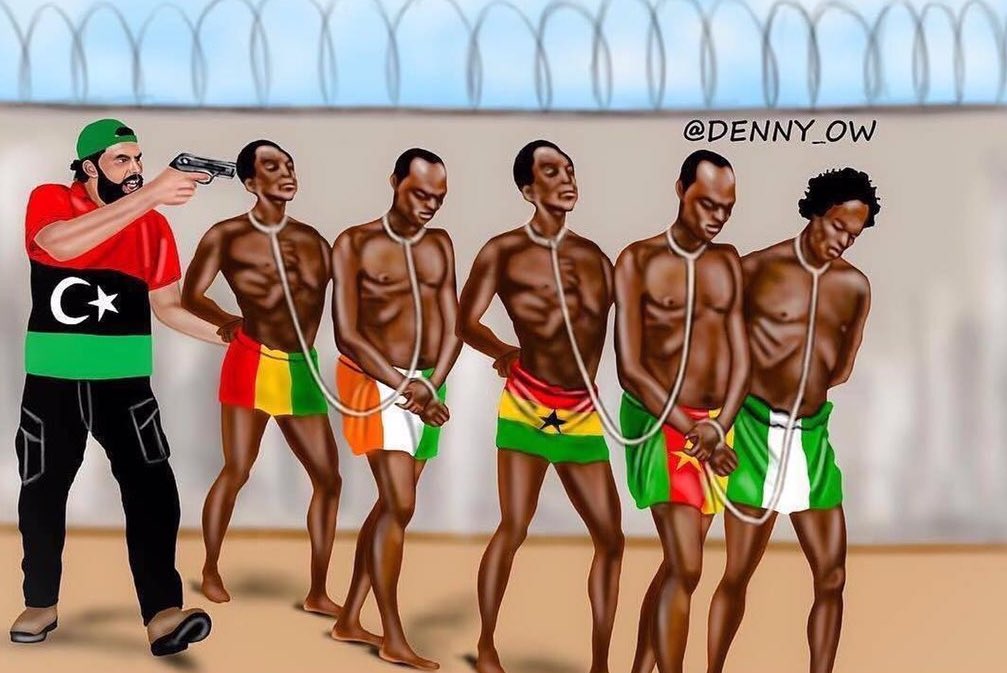 Libya is so unstable and ungoverned right now that short of securing the country there isn't much that can be done on dealing with any issues that come up in the country. The recent uproar over young African men, mostly from sub-saharan black Africas, being held and sold for hundreds of dollars has brought up so many questions on how any normal people could be selling human beings in this day and age. Here is an attempt to highlight some of the confusion around how the slavery  phenomenon in Libya has come to be.
How did Libya get here?
In a recent interview, President Obama explained why a failure to plan for the day after Gathafi's fall is arguably one of his biggest regrets of his administration, as that is essentially the reason why Libya is currently in chaos. President Obama: Libya aftermath 'worst mistake' of presidency
Who are the slaves and who is capturing them?
Pare people who were originally traffickers who were paid to move people through Libya and on to Europe. Now that Europe is cracking down on migration and the Libyan coast guard is stricter about people departing by sea, there is a backlog of people stuck in transit in Libya with no money. So the traffickers are exploiting them, selling them out to perform hard labor or prostitution.
Who are buying?
The buyers are informal businesses looking the other way because there is an existing culture of poor African migrants performing labor jobs in Libya, and the people are probably being offered up at a very low price.
Why is this happening, why are people being sold into slavery?
This is all due to a near total collapse of security institutions in southern Libya that used to police this sort of thing, but with the fall of Gaddafi and ongoing civil conflict it left the environment open for illegal trafficking activity to take place.
Why isn't anyone doing anything about this?
People aren't doing anything about it because technically they can't; someone would need to provide the money to secure some of the most expansive and lawless desert regions on the continent, but not only that to select the right groups and government to do so. Which during the current political conflict is extremely difficult; Russia and Egypt supporting Haftar, Europe and US supporting GNA, or the LNA, but meanwhile they're dealing with ISIS, who are sympathized by legitimate Salafists, who are defending Benghazi against Haftar…. you see the problem.
Chris Brown and Cardi B speak out against slavery in Libya?
This is what happens when Europe cracks down on migration but I don't think (especially in this political climate) that they can be expected to accept more people, especially when that in turn increases the risk of drowning…. it's an ongoing cycle of bad outcomes.
Also need to spread the word; people are leaving their homes thinking they can get to Europe through Libya and wind up in this situation instead. Let people know.
Notes by FrancesDuffy.
Artist: Denny_ow
Comments
comments